WHAT ARE YOUR PLANS
FOR THE FUTURE?
Every dealership needs a solid succession plan.  Whether you plan to liquidate your assets, sell your business or pass it on to the next generation, you need a smart strategy to make it happen. Formed as part of the Leedom Group, the Dealer Advisory Group advises and consults with dealers looking to sell their business or develop a succession plan. Headed by Chris Leedom and an experienced staff of advisors the Dealer Advisory Group is specifically tailored to the automotive business with a focus on non-franchise and BHPH operations.
Exit Strategies
Succession Planning
Liquidation of Assets
Private Family Meetings
Selling Your Business
Business Valuations
SWOT Analysis
Need Help With Your Exit Strategy?
Request A Complimentary Consultation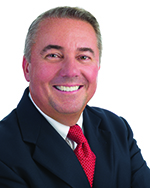 Christopher Leedom
CEO and President of the Leedom Group
Recognized Industry Leader and successful entrepreneur.
CALL NOW FOR A FREE CONSULTATION 800-966-8733 x317